Online Only participant
Are you starting your studies at Wageningen University or Aeres Hogeschool in September, but are you unable to come to Wageningen due to for example closed (international) borders? Or are you in the Netherlands but will you be quarantined during the AID? You can still participate in the AID! Join the Online Only AID, and get to know Wageningen, the university and other people in an online program! All program parts of the Online Only AID take place online, so you can follow them from home. Find the program below!
The Online Only AID takes place 16-19 August. The participation fee for the Online Only AID is €10. For MSc students from outside the EU/EFTA, this fee is included in your tuition fee.
Online Only mentor
Become an Online Only mentor! Not all new WUR students are able to participate in the physical AID. These students still need to have a great start of their student life in Wageningen. Guide a group of new students and let them get to know the university, city and other new students! All the activities will take place online from 16-19 August. Participating as a mentor is free!!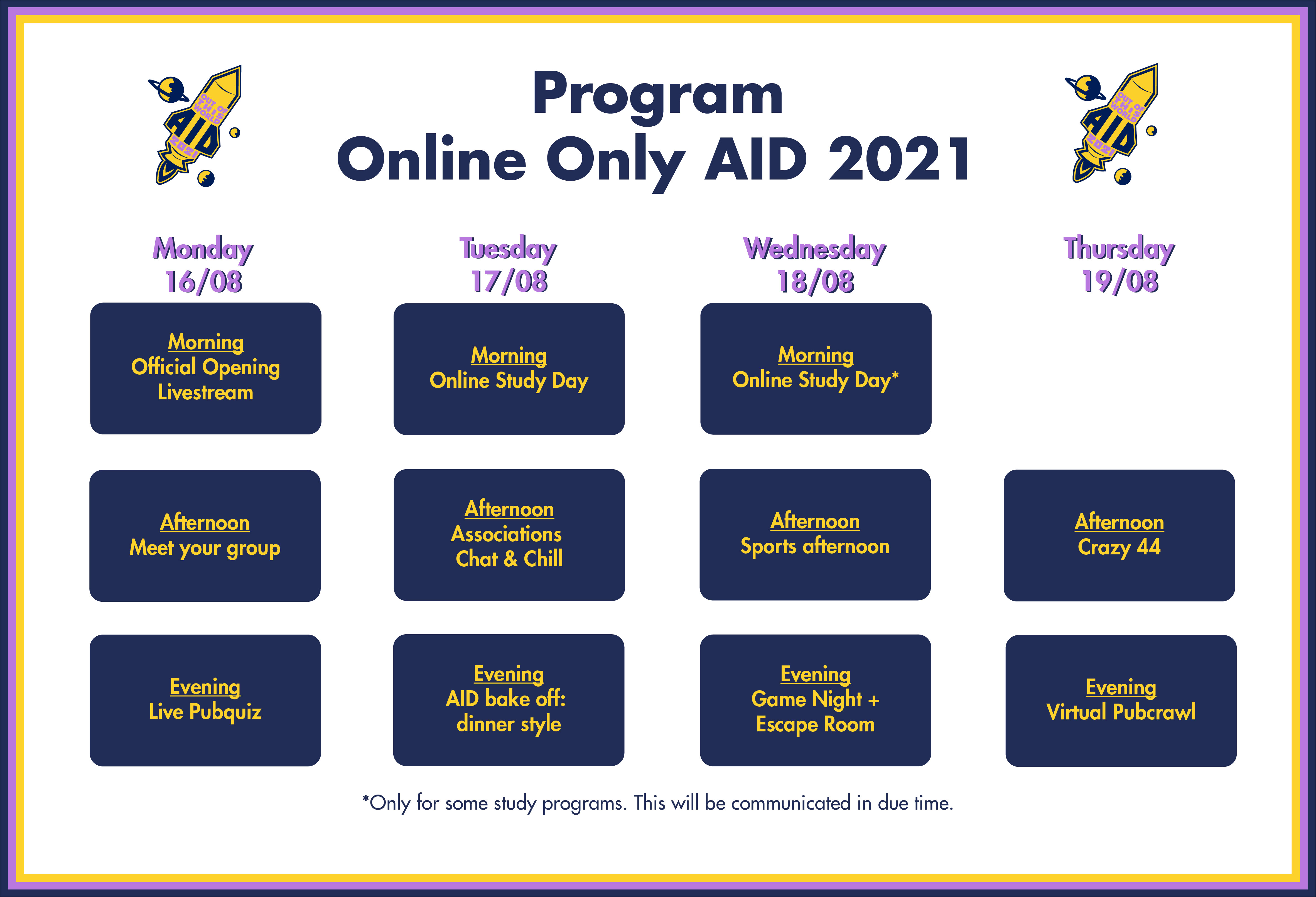 * The following studies will have an online study day at August 18th:

BSc Gezondheid en Maatschappij
BSc Communicatie en Life Sciences
BSc Economie en Beleid
BSc Moleculaire Levenswetenschappen
BSc Bedrijfs- en Consumentenwetenschappen

MSc Biobased Sciences
MSc Biotechnology
MSc Bioinformatics
MSc Development and Rural Innovation
MSc International Land and Water Management