Last updated August 4th, 2022
The program of the AID can be found here. Also check out the (optional) night program of all student associations and student pubs at the bottom of this page! You can find the times and locations on your personalized program at myAID.
This program might be subject to change.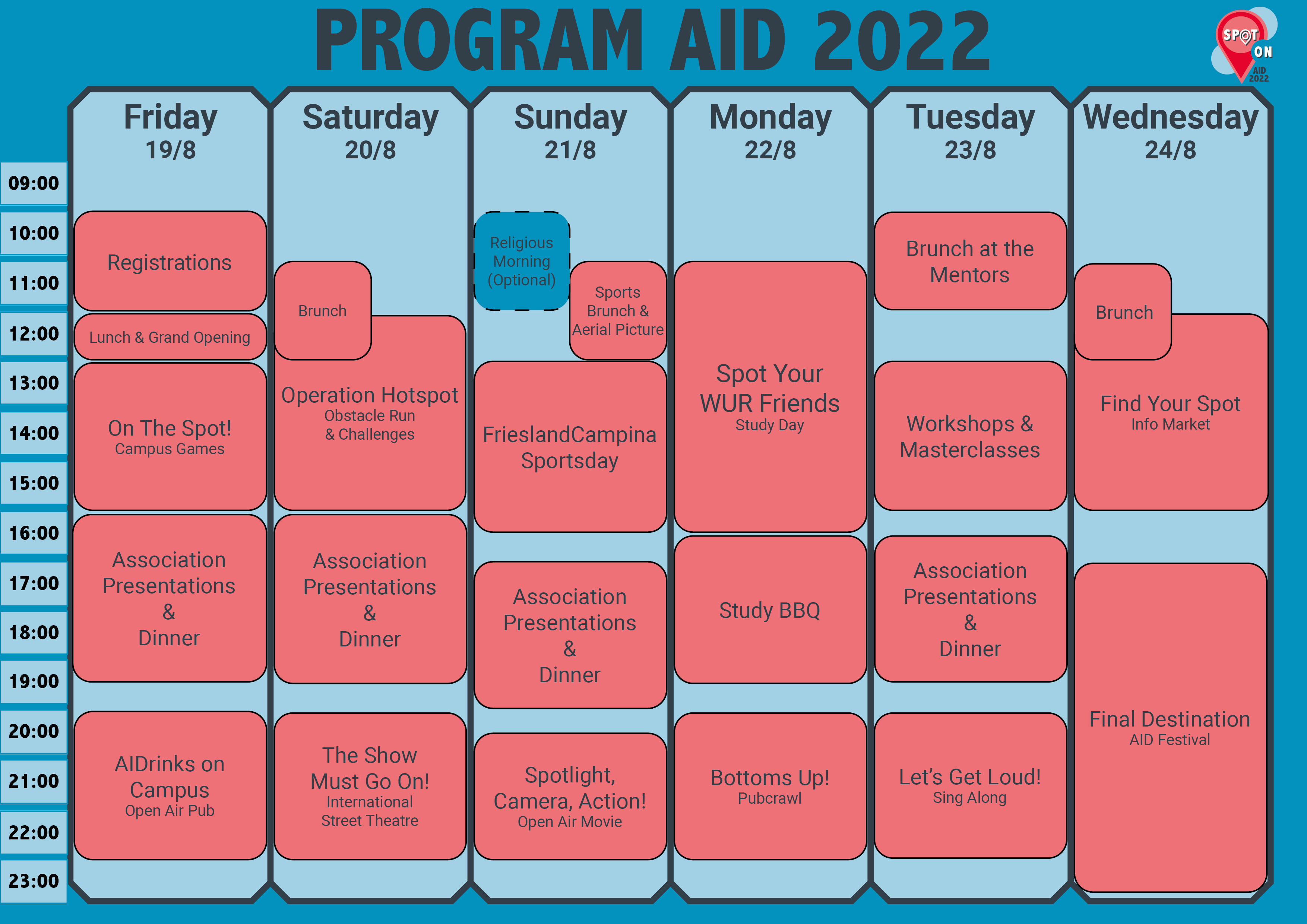 The (optional) night program: