Here you can find information about the main organisations participating in the WinterAID.
AID Board
The Annual Introduction Days (AID) are organised by and for students of Wageningen University and Aeres Hogeschool. During these days the new students get to know the city and student life. Every year the AID board organises the AID in the summer for all the new arriving students, and the AID board also helps organising the Winter AID.
Find us on Facebook (AID Wageningen) and Instagram (@aid.wageningen)!
ESN Wageningen
Welcome to the Netherlands and Wageningen! Being students ourselves, we know it can be overwhelming to arrive in a new city and we can imagine that it will be especially challenging this year. But don't worry, we are here for you! ESN Wageningen is an international student association and part of the Erasmus Student Network (ESN). We organise many social, cultural and sports activities, where you can meet new people and explore student life. We also like to organise parties and excursions to various (Dutch and European) destinations! To encourage integration, our activities are open for all students. However, if you become a member, we will give you your very own ESNcard, which gives you discounts at our activities and all ESN partners (including Ryanair). You can also join our Buddy Program, which is specially set up for new students to build a social network and get settled in Wageningen. If you like to be active and want to develop personal and organisational skills, we also have several committees that you can join. Are you interested and want to know more about us? Check out our website and Instagram (@esn_wageningen)!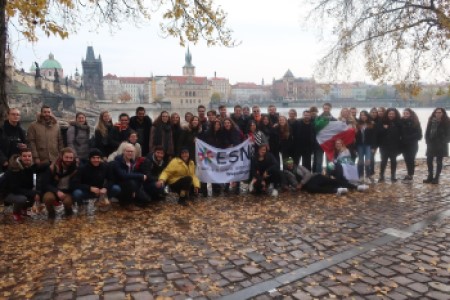 ISOW
We are ISOW, the International Student Organisation Wageningen. Our goal is to make Wageningen socially and culturally inclusive, giving everyone the opportunity to engage in cultural exchange and enjoy multi-cultural activities. We offer a broad variety of language and cultural classes and organise various activities as well as excursions to highlight cultural diversity. We want to encourage a global interactive community within Wageningen and make it a home away from home for all of you. Find out more on our website.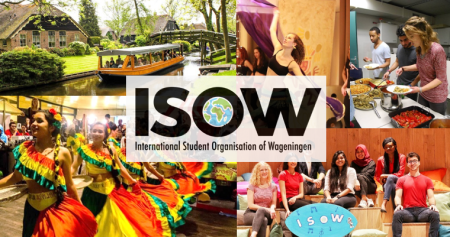 SWU Thymos
SWU Thymos is the sports foundation of the Wageningen University. Our main goal is to facilitate and promote sports among students in Wageningen. SWU Thymos represents all 32 student sports associations, organises Thymos Internal Competitions (TIC's) like knotsball, futsal, beach volleyball and soccer, and organises many awesome sports events and experiences. Examples are indoor skiing, night canoeing or the WUR olympics, where international students can compete for their country. SWU Thymos also subsidises participation in sports events and serves as a knowledge platform for all sporting students in Wageningen. The board of SWU Thymos has its own office at Sports Centre de Bongerd. You are always welcome to drop by if you have any questions or just want to say hi!
By clicking here you can find the SWU Thymos sports guide!